Hey, there! Do you want to apply for an extension time for your individual income taxes this year? Don't worry. Taxgarden.com offers you a convenient online platform to easily e-file your personal income tax form 4868 application directly to the IRS on the go. 
This year, you can e-file your personal income extension tax at taxgarden.com before the deadline hits you. You are liable to penalties and interests if you miss out on the deadline of your tax dues and do not file for an extension of time for your individual tax forms. The deadline falls on April 18th this year to file your form 4868 personal income tax extension applications to the IRS and get the extension time approved.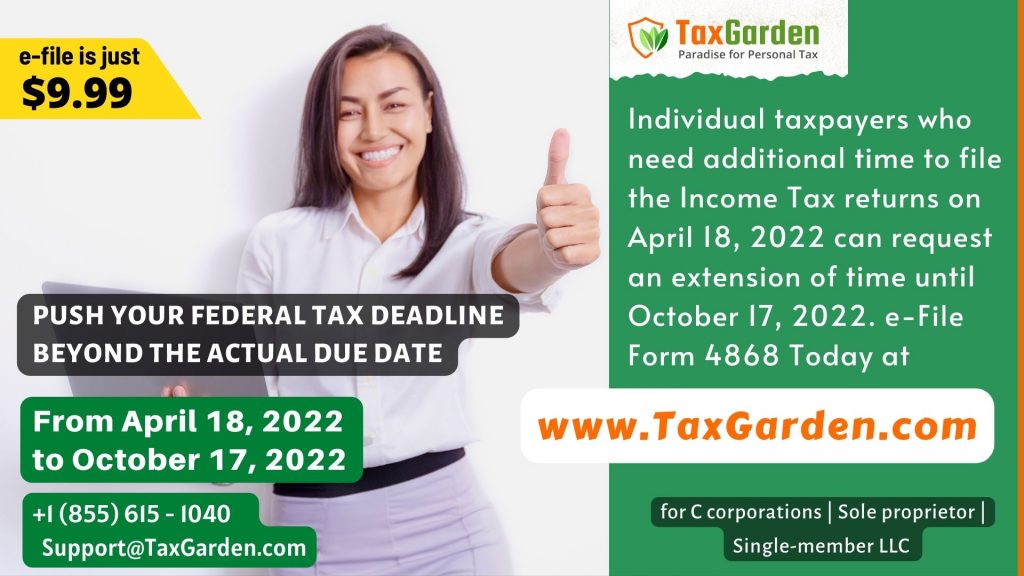 Continue reading

Looking to report an Extension of Time for your Individual Taxes?